Discover your
career at USP
Explore current openings in diverse focus areas that support USP's mission to build trust and provide access to quality medicines, dietary supplements and foods around the world.

The mission drives the culture because everyone that works at USP, is working to benefit humanity.
Find out more about USP
USP by the numbers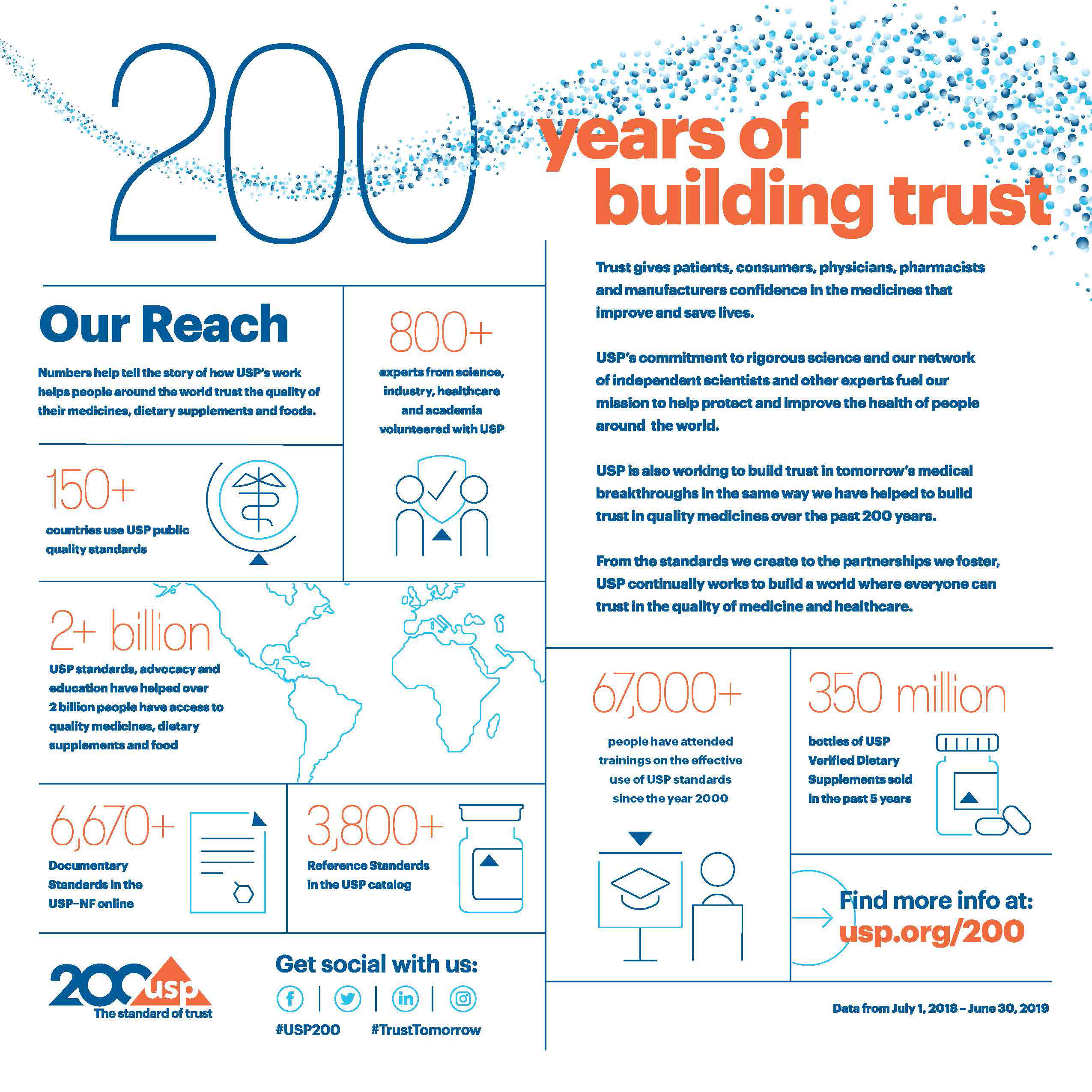 200 years of building trust
Trust gives patients, consumers, physicians, pharmacists and manufacturers confidence in the medicines that improve and save lives.
USP's commitment to rigorous science and our network of independant scientists and other experts fuel our mission to help protect and improve the health of people around the world.
USP is also working to build trust in tomorrow's medical breakthroughs in the same way we have helped to build trust in quality medicines over the past 200 years.
From the standards we create to the partnerships we foster, USP continually works to build a world where everyone can trust in the quality of medicine and healthcare.
Our Reach
Numbers help tell the story of how USP's work helps people around the world trust the quality of their medicines, dietary supplements and foods.
800+ experts from science, industry, healthcare and academia volunteered with USP
150+ countries use USP public quality standards
2+ billion USP standards, advocacy and education ahve helped over 2 billion people have access to quality medicines, dietary supplemetns and food.
6670+ documentary standards in the USP-NF online
3800+ reference standards in the USP catalog
67,000+ people have attended trainings on the effective use of USP standards since the year 2000.
350 million bottles of USP verified dietary supplements sold in the past 5 years.
Find more info at: usp.org/200
200 USP, the standard of trust
Get social with us: #USP200, #TrustTomorrow
Data from July 1, 2018-June 30, 2019